---
Getting our hands dirty!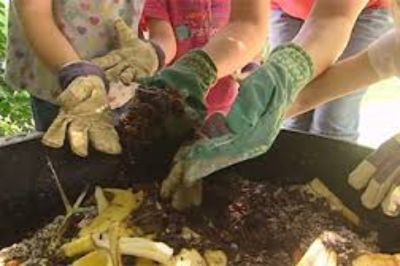 Some of the most important, and well-loved, activities we undertake with the children here at MELC are based around our fantastic veggie garden.
Not only do we get to enjoy the benefits of yummy fresh vegetables and herbs in our meals, we also get to spend time in the garden and incorporate this into our teaching programs.
The children really love getting their hands dirty and helping out with all aspects of the garden, from sowing seeds to watering, weeding, trimming and harvesting. As a result, we learn valuable lessons about where the vegetables come from, the lifecycle of plants, and how important plants are in the world and in our diets.
Our amazing kitchen team then take the vegetables and turn them into delicious snacks and meals that give the children an opportunity to taste the produce and explore ways in which the vegetables can be used. Given their involvement in growing the veggies we find that even the most fussy eaters are often more willing to try a wider variety of foods!
Back