---
Reduce, Re-use, Recycle at MELC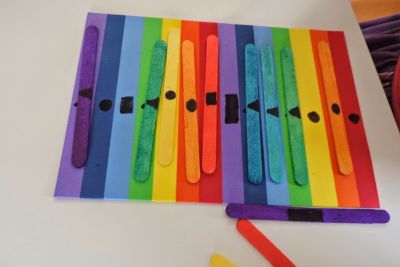 The Early Years Learning Framework that governs the curriculum in Australian early childhood centres places a lot of emphasis on teaching sustainability, or "environment education".
At MELC, we understand that our children need to be aware of the environment in which we live, work and play. It is vitally important that they understand their role in protecting the environment and how their actions really do make a difference!
We are committed to educating the children on sustainable practices and we like to lead by example. We actively incorporate practices and activities into our daily routines so that the children understand what we have to do to protect and sustain our environment, and more importantly, why we have to do it.
Some of our regular activities include:
Using recyclable materials where possible
Making craft from materials such as dried pasta, paddlepop sticks, egg cartons and homemade 'play doh'
Encouraging children to use half flush on the toilets
Encouraging children to turn the water off when they have washed their hands
Encouraging children to recycle paper and rubbish within their rooms, at home and when in the wider community,
Talking with the children about electricity and encouraging them to turn off lights
Educating children in the natural decomposition cycle through exposure and participation in composting food scraps
Educating children and having them participate in 'garden to plate' activities i.e. seed sprouting, weeding, vegetable gardens, and cooking amongst other activities.
There is a lot of talk about sustainability and environmental action in the world today but when all is said and done, we are simply ensuring that our children develop a sound understanding of their impact on the world..... while learning and having fun!
For more information on sustainability at MELC, speak to one of our carers or phone Angela Latter, our Director of Teaching on 02 4573 6686.
Back